A Message from the Administrator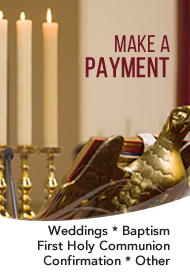 During the Easter Vigil ceremony, the priest enters a darkened church with the newly lit Paschal Candle. He acclaims three times, "Christ our Light" and the Congregation welcomes the Light singing, "Thanks be to God".
In our churches in the Pastoral Region, the priest sings this antiphon in Latin, "Lumen Christi". This is the title given to our Pastoral Region comprising the three parishes of Wollongong, FairyMeadow/Balgownie and Gwynneville.
News from the Diocese
Prison Chaplains across Australia are delivering a special 'Message for Prisoners' from the Catholic Church about love and hope from the Australian Catholic Prisoners Pastoral Care Council.


...

Halloween is growing in popularity but its roots are lost on most

...