A Message from the Administrator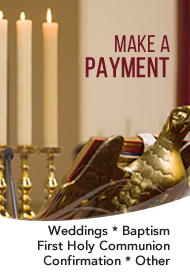 During the Easter Vigil ceremony, the priest enters a darkened church with the newly lit Paschal Candle. He acclaims three times, "Christ our Light" and the Congregation welcomes the Light singing, "Thanks be to God".
In our churches in the Pastoral Region, the priest sings this antiphon in Latin, "Lumen Christi". This is the title given to our Pastoral Region comprising the three parishes of Wollongong, FairyMeadow/Balgownie and Gwynneville.


News from the Diocese
Alpha is a tool for evangelisation that is being used by thousands of Catholic parishes around the world to introduce people to the first proclamation of the Good News of Jesus Christ, otherwise known as the

...